Ensuring access for Perth's major tertiary hospital in the south metropolitan area
Department of Health Western Australia
Silver Thomas Hanley
Hames Sharley
Hassel
Ian Lush and Associates
Brookfield Multiplex
Murdoch, Western Australia
Comprehensive health care services for the whole community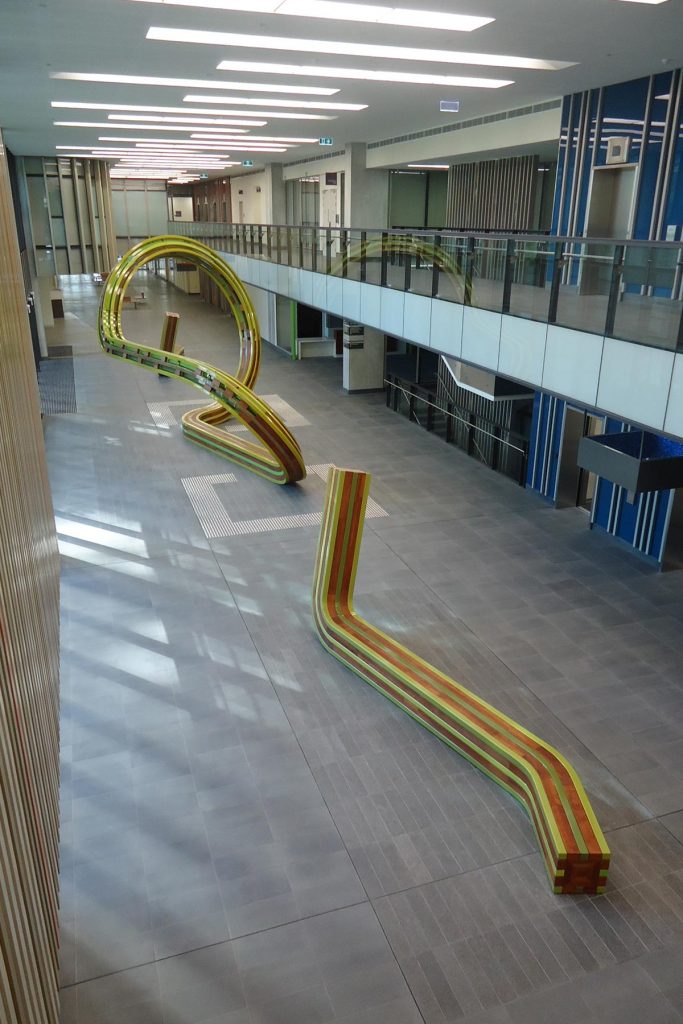 Fiona Stanley Hospital, opened in March 2015, is a significant public teaching hospital located in Murdoch, Western Australia.
The hospital precinct includes the primary tower building with more than 22 wards on nine levels, servicing the broad spectrum of acute hospital admission and treatment services.
A supporting education and administration building, a mental health unit, the State Rehabilitation Service building, pathology and multi-storey public carparks comprise this extensive site.
Access Consulting Services
O'Brien Harrop Access worked as a sub consultant on this project, collaborating with architectural practices Silver Thomas Hanley, Hames Sharley and Hassel, building certifier and BCA Consultant Ian Lush and Associates and the managing contractor Brookfield Multiplex.
Our role was to help ensure the design and construction of this significant public health campus not only met the applicable codes and Australian Standards on Access and Mobility, but also the functional requirements of people with disability and people with acute or chronic health or medical conditions.
Civic and Public Infrastructure
Plan Review and Reporting
The hospital provides a raft of important access features that ensure ease of movement and wayfinding around the large campus for people with physical, cognitive or sensory impairment.
These include:
convenient arrival and drop off points and accessible parking at key hospital destinations or departure points
lowered counters at all public facing locations
accessible rehabilitation pool in the State Rehabilitation Centre
one of the first adult changing facilities in a State Government facility conveniently located at the principal arrival point in the main hospital building
accessible childcare, staff and food court areas and
accessible landscaping and capacity for people to move to all areas of the site.