Livable Housing Silver Level Accommodation
An over 55s community designed with people's future needs in mind.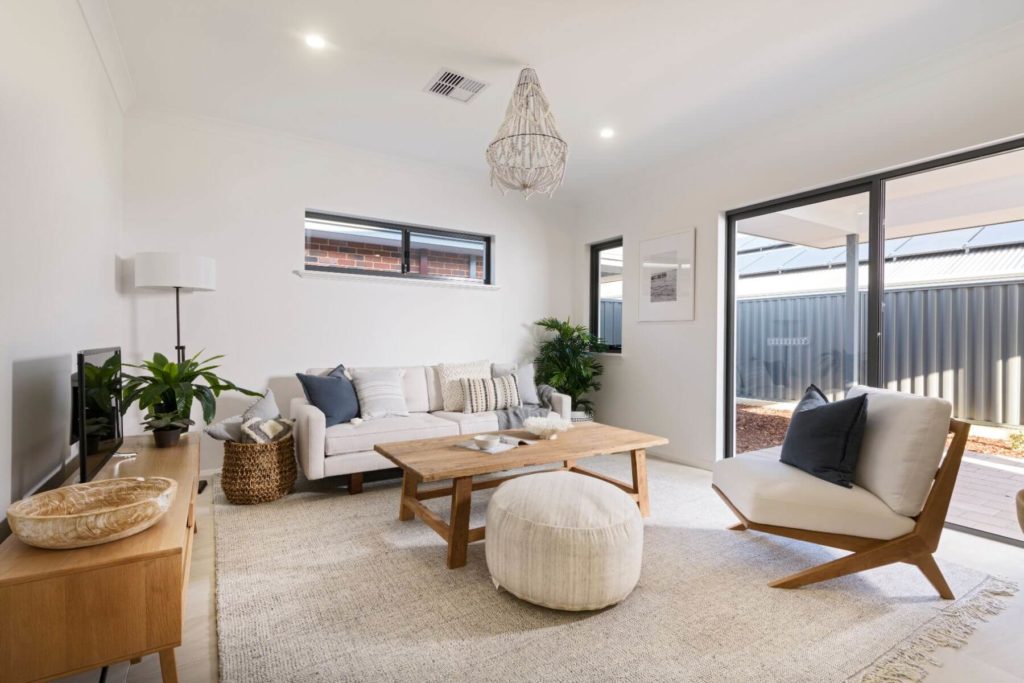 Aspire by Stockland, Calleya is an exclusive community for over 55s, located in Treeby, Western Australia, designed with people's future needs in mind. Each of the single level dwellings meet Livable Housing Silver Level requirements.
A home designed to the seven core Livable Housing design elements (Silver Level Livable Housing) focuses on the key structural and spatial elements that are critical to ensure future flexibility and adaptability of the home. By inclusion of core Livable Housing design elements, home occupants may be able to reduce or avoid costs associated with retrofitting a home to improve access in future, should it be required.
Core design features of the homes at Aspire by Stockland, Calleya include a wider than standard entry with a covered porch and no step at the door, solid masonry walls in the spacious bathroom which will allow grab rails to be installed if needed and a level access shower.
Access Consulting Services
OHA was appointed as Livable Housing Assessors and worked closely with Inspired Homes in the Design Stage for this project, providing advice on the development of the design. Once the homes were constructed, OHA's Livable Housing Assessor undertook a site assessment.
At the Design Stage and As-Built, Provisional and then Final Certification and issuing of the appropriate quality mark enabled these new homes to be promoted as Silver Level Livable Homes.
Disability Access and Inclusion
Plan Review and Reporting
Treeby has achieved Livable Housing Design Guidelines to Silver Level at Design and As-Built stages to provide a quality option which allows aging in place as abilities of the owners change.
Photos supplied by Stockland